Recently published papers in journals by Virtus Interpress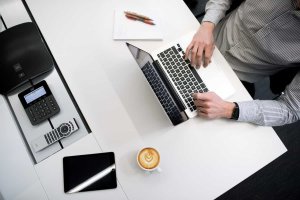 The editorial team of the Virtus Interpress would like to introduce the list of papers that have been recently published in the journals Corporate Ownership & Control, Journal of Governance & Regulation, Corporate Governance and Sustainability Review, and Corporate Governance and Organizational Behavior Review.
The published papers investigate a vide variety of topic, including corporate governance, board of directors, board composition, independent directors, ownership structure, earnings management, accrual and real activities management, accounting, family firms, outsourcing, SMEs, socio emotional wealth, transaction cost theory, social capital, company size, organizational capital, bank capital adequacy, bank profitability, listed banks, bank performance, cost-income ratio, non-performing loans, Basel II, Basel III, firm-specific factors, macroeconomic factors, productivity, state subsidy, performance, services sector, COVID-19, stock market, factor analysis, monetary-fiscal games, political uncertainty, fiscal reforms, central bank independence, consumer fraud, sustainability assurance standards, Indian Accounting Standards, signaling theory, legitimacy theory, firm value, moral licensing, corporate social responsibility, revenue forecasting, capital market-oriented firms, IFRS, internal auditing, fraud risk judgment, fraud triangle, risk governance, risk committee, auditor regulation, audit committee, audit quality, robotic process automation, local authority, foreign direct investment, facilitation, value relevance, convergence, financial reporting, entrepreneurial intention, HEXACO personality inventory, career adaptability, etc.
The full list of the recent papers published by Virtus Interpress is available below:
We hope this list of papers will help our readers and scholarly network to discover new interesting research and, as always, find more information devoted to a certain topic within the scope of corporate governance.