Recently published papers in journals by Virtus Interpress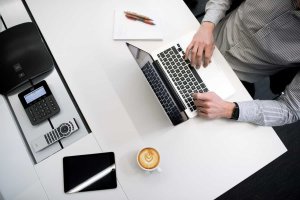 The editorial team of Virtus Interpress is glad to present a list of papers that have been recently published in the journals Corporate Ownership & Control, Corporate Board: Role, Duties and Composition, Risk Governance and Control: Financial Markets & Institutions, Journal of Governance & Regulation, Corporate Governance and Sustainability Review, Corporate Governance and Organizational Behavior Review, and Corporate & Business Strategy Review.
The recently published papers are devoted to a wide variety of topics, among others, to corporate governance, accounting, management, listed companies, governance codes, reporting, disclosure, sustainability balanced scorecard, BSC barriers, environmental strategy, corporate social responsibility, CSR strategy, sustainability strategy, sustainability performance, economic factors, enterprise risk management, banks, stock exchange market, financial markets, Big4 auditor, audit quality, firm characteristics, firm value, corporate financial performance, internal control, return on assets (ROA), return on equity (ROE), board strategy, CEO duality, board independence ratio, female board representation, gender diversity, foreign direct investment, export diversification, export concentration, mergers and acquisitions, takeover likelihood and prediction, corporate governance rating, ownership structure, capital structure, natural resource rents, special economic zones, trade openness, SERVQUAL model, COVID-19 pandemic, etc.
The full list of the recent papers published by Virtus Interpress is available below:
We hope this list of papers will help our readers and scholarly network to discover new interesting research and, as always, find more information devoted to a certain topic within the scope of corporate governance.