Recently published papers in journals by Virtus Interpress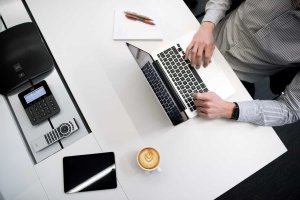 Virtus Interpress editorial team would like to present a list of papers that have been recently published in the journals Corporate Ownership & Control, Risk Governance and Control: Financial Markets & Institutions, Journal of Governance & Regulation, Corporate Governance and Sustainability Review, Corporate Governance and Organizational Behavior Review, and Corporate & Business Strategy Review.
The recently published papers shed light on a variety of corporate governance topics that include, among others, finances, financial transparency, financial obstacles, microfinance, banking, interests, foreign direct investments, investment plans, financial technology, robo-advisors, financial advisors, tax law, fiscal deficit, tax revenues, SMEs, tax burden and relief, corporate income tax, public debt, public spending, income inequality, income distribution, social welfare, economic growth, compensation, incentives, pay-performance sensitivity, shareholder value, top executives, stock options, labor productivity, GDP, information transparency, disclosure, audit committee, multiple directorships, corporate performance, macroeconomic performance, underpricing, overpricing, initial public offering, capital markets, capital structure, firm value, sustainability, business purposes, profitability, enterprise architecture management, EAM challenges and tasks, artificial intelligence, private companies, family businesses, institutionalization, hidden champions, outlaw economy, illegal economy, corruption, anti-corruption, money laundering, etc.
The full list of the recent papers published by Virtus Interpress is available below:
We hope this list of papers will help our readers and scholarly network to discover new interesting research and, as always, find more information devoted to a certain topic within the scope of corporate governance.