Recently published papers in journals by Virtus Interpress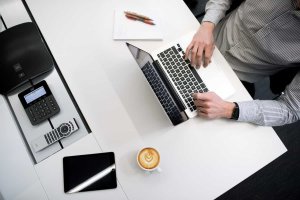 Virtus Interpress editorial team is pleased to share a list of papers that have been recently published in the journals Corporate Ownership & Control, Corporate Board: Role, Duties and Composition, Risk Governance and Control: Financial Markets & Institutions, Journal of Governance & Regulation, and Corporate & Business Strategy Review.
The recently published papers investigate a variety of topics, such as corporate governance, corporate regulation, mergers and acquisitions, top management, joint tenure, leadership and performance, public debt, economic growth, private consumption, GDP, corporate social responsibility, business management, quality management, accountability, sustainable development, insurance, financial system, financial markets, robo-advisors, industry 4.0, innovation, evolutionary economics, banks, fintech, risks, board characteristics, environmental performance, firm size, audit committee, investor activism, investor influence, shareholder activism, private equity influence, hedge funds influence, labour market, local working requirements, import, electronic waste management, demand and supply, collaboration and benchmarking, enterprise resources planning, cost accounting, standardization, etc.
The full list of the recent papers published by Virtus Interpress is available below:
We hope this list of papers will help our readers and scholarly network to discover new interesting research and, as always, find more information devoted to a certain topic within the scope of corporate governance.