Recently published papers in journals by Virtus Interpress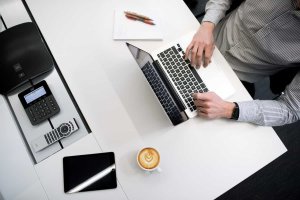 The editorial team of Virtus Interpress is glad to present a list of papers that have been recently published in the journals Corporate Ownership & Control, Journal of Governance & Regulation, Corporate Governance and Sustainability Review, Corporate Governance and Organizational Behavior Review, Corporate Law & Governance Review, and Corporate & Business Strategy Review.
The recently published papers investigate a broad range of topics, such as corporate governance, gender diversity, board attributes, women on the board, internal control, financial reporting, executive compensation, stakeholder interest, ESG factors, financial sector, firm performance, forensic accounting, auditors, external and internal audit, auditor skepticism, money laundering, fraud, corruption, real beneficiaries, risk-taking, banks, economic benefits, financial ability, financial technology, earnings management, idiosyncratic risk, risk management, corporate social responsibility, disclosure, shareholding companies, reforms, innovations, capital structure, listed companies, electronic accounting applications, micro-enterprises, financial inclusion, strategic agility, firm-centric teams, management, school governance, organizational culture, leadership behavior, business leadership, workers' productivity, organizational socialization, talent management, service quality, SERVQUAL, consumer behavior, COVID-19, securities regulation, commercial circulation, marketing, consumer protection, life insurance, cybercrimes, etc.
The full list of the recent papers published by Virtus Interpress is available below:
We hope this list of papers will help our readers and scholarly network to discover new interesting research and, as always, find more information devoted to a certain topic within the scope of corporate governance.