Recently published papers in journals by Virtus Interpress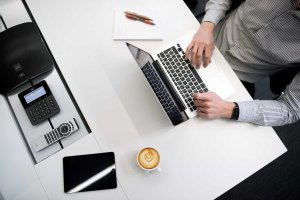 The editorial team of Virtus Interpress is happy to present a list of papers that have been recently published in the journals Corporate Ownership & Control, Risk Governance and Control: Financial Markets & Institutions, Journal of Governance & Regulation, Corporate Governance and Sustainability Review, Corporate Governance and Organizational Behavior Review, and Corporate & Business Strategy Review.
The recently published articles study a wide range of topics, like corporate governance, good governance, investment policy, economic growth, ownership structure, cooperative banking, profitability, financial stability, financial system, firm performance, corporate social performance, corporate environmental performance, corporate financial performance, economic value-added, insurance companies, integrated reporting, family firms, socio-emotional wealth, family directors, acquisitions, board of directors share-ownership, board of directors compensation, incentive principles, profit sharing, enterprise risk management, management control system, management accounting, strategic management, empowerment, GRI standards, stakeholder engagement, stakeholder theory, sustainability reporting, sustainable development goals, corporate social responsibility, firm value, business sustainability, audit, auditor independence, economic reforms, bankruptcy, corporate crisis, budget reforms, insolvency, digital marketing, innovation, text mining, economic theory, GDP, key macroeconomic indicators, small and medium-sized enterprises, political economy, human resource management, entrepreneurial intention, big five personality traits, theory of planned behavior, perceived behavioral control, behavioral compliance, behavioural agency theory, COVID-19, job creation, workplace democracy, organizational democracy, employee productivity, employment and unemployment, job attitude, etc.
The full list of the recent papers published by Virtus Interpress is available below:
We hope this list of papers will help our readers and scholarly network to discover new interesting research and, as always, find more information devoted to a certain topic within the scope of corporate governance.