Recently published papers in journals by Virtus Interpress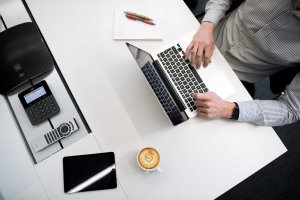 The editorial team of Virtus Interpress would like to introduce a list of papers that have been recently published in the journals Corporate Ownership & Control, Risk Governance and Control: Financial Markets & Institutions, Journal of Governance & Regulation, Corporate Governance and Sustainability Review, Corporate Governance and Organizational Behavior Review, Corporate Law & Governance Review, and Corporate & Business Strategy Review.
The articles provide an analysis of a wide range of corporate governance issues, like governance structure, good corporate governance, board of directors, board of commissioners, board committees, board meetings, board size, audit committee, corporate taxes, systematic risks, financial performance, Mediterranean stock markets, banking system, risk reporting, geopolitical risks, asset prices, economics of regulation, financial markets, delisting, regulation, U.S. foreign policy, corporate ethics, corporate social responsibility, social responsibility disclosure, green accounting, CEO power, gender diversity, nationality diversity, organization management, smoothness of dividends, earning management, Asian financial crisis, financial consumer protection, competitiveness, profitability, mergers, accounting measures, accounting performance, financial ratios, stakeholder engagement, firm-stakeholder relations, job satisfaction, employee performance, employee fraud, employee well-being, bribery, etc.
The full list of the recent papers published by Virtus Interpress is available below:
We hope this list of papers will help our readers and scholarly network to discover new interesting research and, as always, find more information devoted to a certain topic within the scope of corporate governance.