Recently published papers in journals by Virtus Interpress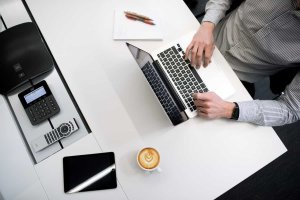 The editorial team of Virtus Interpress has composed a list of papers that have been recently published in the journals Corporate Ownership & Control, Journal of Governance & Regulation, Corporate Governance and Organizational Behavior Review, and Corporate & Business Strategy Review.
The articles investigate, among others, such issues as corporate governance, institutionalism, financial crisis, provision for risks and charges, investments, disposable income, taxes, GDP, bank regulation, governance principles, board of directors, board responsibilities, accounting, accounting misstatement, financial distress, external audit, operational performance, digital leadership, leadership policy, organizational communication, employee performance, unemployment, corruption, anti-corruption mechanisms, international transparency, logistic management, sustainable development, etc.
The full list of the recent papers published by Virtus Interpress is available below:
We hope this list of papers will help our readers and scholarly network to discover new interesting research and, as always, find more information devoted to a certain topic within the scope of corporate governance.