Recently published papers in journals by Virtus Interpress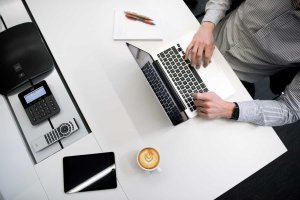 The editorial team of Virtus Interpress is glad to present a list of papers that have been recently published in the journals Corporate Ownership & Control, Risk Governance and Control: Financial Markets & Institutions, Journal of Governance & Regulation, Corporate Governance and Organizational Behavior Review, Corporate Law & Governance Review, and Corporate & Business Strategy Review.
The articles are devoted, among others, to such topic as corporate governance, corporate regulation, board of directors, financial reporting quality, non-financial reporting, earnings management, executive remuneration, discretionary accruals, management accountants, business partnering, role conflicts, civil economy, digital citizenship, digitalisation, stock markets, financial efficiency, productivity, control fraud theory, loan scams, state-owned banks, regulatory effectiveness, microinsurance, capital structure, taxation, listed firms, firm performance, security costs, internal auditing, ESG, sustainability, corporate social responsibility, family business, export orientation, accounting standards, financial statements, human resources, gender mainstreaming, poverty reduction, state regulation, internationalization, innovation, green supply chain management, supply chain integration, value chain, corporate law, social cohesion, local government, national branding, employee engagement, work-life balance, etc.
The full list of the recent papers published by Virtus Interpress is available below:
We hope this list of papers will help our readers and scholarly network to discover new interesting research and, as always, find more information devoted to a certain topic within the scope of corporate governance.