Recently published papers in journals by Virtus Interpress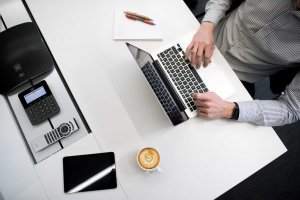 The editorial team of Virtus Interpress has composed a list of papers that have been recently published in the journals Corporate Ownership & Control, Corporate Board: Role, Duties and Composition, Risk Governance and Control: Financial Markets & Institutions, Journal of Governance & Regulation, Corporate Governance and Sustainability Review, Corporate Governance and Organizational Behavior Review, Corporate Law & Governance Review, and Corporate & Business Strategy Review.
The recently published papers provide an analysis of the wide range of topics, such as corporate governance, regulation, audit committee, audit quality, firm performance, financial companies, bank risk-taking behaviour, tax evasion, ownership structure, institutional shareholders, mergers, state-owned enterprises, board of directors, US economy, stock market, market share, digital transformation, digital ecosystem risks, digital banking, e-commerce, blockchain, inflation, minority directors, minority shareholders, independent directors, competitiveness, business strategy, profitability, SMEs, import and export, global marketing strategy, multinational corporations, financial indexes, corporate social responsibility, CSR impact assessment, CSR implementation and governance, organizational behavior, agentic behaviour, crisis, non-governmental organizations performance, sustainability reporting, accountability, auditing outsourcing, job market, human capital, economic constitution, corporate law, legal counselling, local government organizations, etc.
The full list of the recent papers published by Virtus Interpress is available below:
We hope this list of papers will help our readers and scholarly network to discover new interesting research and, as always, find more information devoted to a certain topic within the scope of corporate governance.