Recently published papers in journals by Virtus Interpress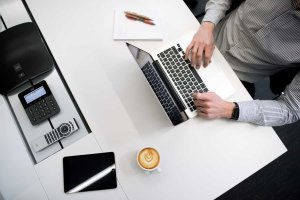 The editorial team of Virtus Interpress is glad to present a list of papers recently published in the journals Corporate Ownership & Control, Risk Governance and Control: Financial Markets & Institutions, Journal of Governance & Regulation, Corporate Governance and Sustainability Review, Corporate Governance and Organizational Behavior Review, Corporate Law & Governance Review, and Corporate & Business Strategy Review.
The papers overview the following issues: corporate governance, banks, bank size, risk management, financial technology, crypto assets, corporate sustainability, ESG performance, board independence, board diversity, corporate social responsibility, CSR committee, competitiveness, business strategy, financial indexes, firm performance, business administration, investment climate, public investments, foreign direct investments, investors' decisions, auditor performance, external audit, internal audit, auditing quality, stock price, liquidity, stock exchange, initial public offering, political economy, market economy, competitive intelligence, asymmetric information, SMEs, loss firms, crisis, creative industry, e-commerce, entrepreneurship, innovation, public policies, COVID-19 pandemic, workload, corporate law, etc.
The full list of the recent papers published by Virtus Interpress is available below:
We hope this list of papers will help our readers and scholarly network to discover new interesting research and, as always, find more information devoted to a certain topic within the scope of corporate governance.