Recently published papers in journals by Virtus Interpress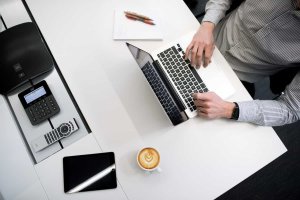 The editorial team of Virtus Interpress is pleased to introduce a list of papers that have been recently published in the journals Corporate Ownership & Control, Corporate Board: Role, Duties and Composition, Risk Governance and Control: Financial Markets & Institutions, Journal of Governance & Regulation, Corporate Governance and Sustainability Review, Corporate Governance and Organizational Behavior Review, and Corporate & Business Strategy Review.
The papers analyse a broad variety of topic, such as corporate governance, audit, audit committee, auditor independence, audit quality, non-audit services, firm value, board of directors, director remuneration, corporate finance, integrated reporting, financial reporting, gender diversity, earnings management, accruals, sustainability, IFRS, credit market, financial sector, agency conflict, social responsibility, rural banks, bank performance, bank profitability, local government ownership, green growth, environmental taxes, tax revenues, tax law, GDP, effective tax rate, forensic accounting, corporate accountability, corporate control, financial conflicts, anti-corruption, mergers and acquisitions, green circular economy, ESG, small business, financial statements, fraud, state-owned enterprise, family-owned firm, financial performance, income smoothing, firm size, profitability, business strategy, MSMEs, digital innovation technology, financial lease, exchange traded funds, crisis management, employees' performance, etc.
The full list of the recent papers published by Virtus Interpress is available below:
We hope this list of papers will help our readers and scholarly network to discover new interesting research and, as always, find more information devoted to a certain topic within the scope of corporate governance.