Recently published papers in journals by Virtus Interpress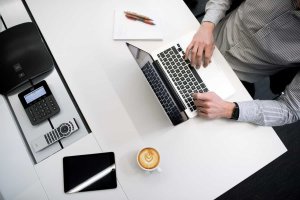 The editorial team of Virtus Interpress would like to share a list of papers that have been recently published in the journals Corporate Ownership & Control, Corporate Board: Role, Duties and Composition, Risk Governance and Control: Financial Markets & Institutions, Journal of Governance & Regulation, Corporate Governance and Sustainability Review, Corporate Governance and Organizational Behavior Review, Corporate Law & Governance Review, and Corporate & Business Strategy Review.
The newly published papers are devoted to such issues as corporate governance, regulation, sustainability, reporting, disclosure, financial performance, firm integrated performance, IFRS, value relevance, financial crises, accounting manipulations, accountability, accounting performance and measures, bankruptcy, financial distress, discretionary accruals, board governance, board dynamics, CIOs, CDOs, CEOs, gender board diversity, executive and non-executive female directors, entrepreneurship, youth business, innovation, electronic internal auditing, electronic audit risk, IT governance, artificial intelligence, family firms, SMEs, foreign direct investment, government facilitation, organizational commitment, mergers, LGOs, competitivenes, fintech, banks, ownership structure, initial public offerings (IPOs), underpricing, investor sentiment, market volatility, UK bank payroll tax, earnings less risk-free interest charge (ERIC), economic value added, shareholder value, strategic agility, corruption, public administration governance, financial mismanagement, fraud and bribery, emotional labor, employee performance, etc.
The full list of the recent papers published by Virtus Interpress is available below:
We hope this list of papers will help our readers and scholarly network to discover new interesting research and, as always, find more information devoted to a certain topic within the scope of corporate governance.