Recently published papers in journals by Virtus Interpress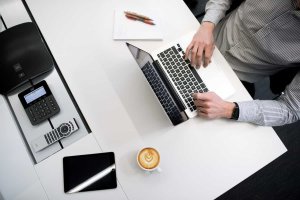 The editorial team of Virtus Interpress is happy to introduce a list of papers that have been recently published in the journals Corporate Ownership & Control, Journal of Governance & Regulation, Corporate Governance and Organizational Behavior Review, Corporate Law & Governance Review, and Corporate & Business Strategy Review.
The recently published papers investigate such issues and topics as corporate governance, CEO employment, executive compensation, mergers and acquisitions, risk-taking, e-governance, deposit insurance scheme, bank risks, capital adequacy, exchange rate devaluation, currency devaluation, exchange rate movements, monthly exchange rates, leverage effects, transfer pricing, intercountry business, tax practitioners, tax regulation, value-added tax harmonization, single market, small and medium enterprises, initial public offerings, retail investors, agency problems, stewardship, earnings management, bioeconomy, circular economy, green economy, sustainable development, total quality management, operational performance, leadership styles, organizational culture, customary law, etc.
The full list of the recent papers published by Virtus Interpress is available below:
We hope this list of papers will help our readers and scholarly network to discover new interesting research and, as always, find more information devoted to a certain topic within the scope of corporate governance.