Recently published papers in journals by Virtus Interpress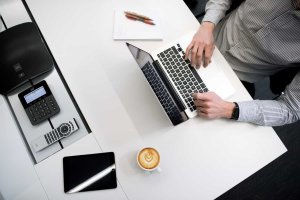 The editorial team of Virtus Interpress is pleased to introduce a list of papers that have been recently published in the journals Risk Governance and Control: Financial Markets & Institutions, Journal of Governance & Regulation, Corporate Governance and Organizational Behavior Review, Corporate Governance and Sustainability Review, Corporate Law & Governance Review, and Corporate & Business Strategy Review.
The published articles present a wide range of investigated topics, in particular, corporate governance, corporate finance, earnings management, new corporate governance practices, female directors, blockchain, fintech, smart contracts, Islamic finance, Islamic financial planning, inflation, interest rate, exchange rate, volatility, money demand, bank performance, banks profitability, commercial banks, corporate performance, investment literacy, investor protection, Ponzi investment scheme, foreign direct investment (FDI), financial socialization, P2P lending, initial coin offering, financial instrument, cryptocurrency, fundraising, innovation, stakeholder engagement, internal auditing, accounting information quality, tax avoidance, certified public accountants, microinsurance, institutional development, globalization, net income, business strategies, GDP growth, false accounting, fraud, fraudulent accounting, financial statement, corporate communications, risk committee, human, social and intellectual capital, corporate culture, green capital, employees motivation and productivity, benefits and incentives system, job satisfaction, work commitment, employee performance and involvement, scientific and technical revolution, labor legislation, corporate law, cybersecurity governance, corruption, etc.
The full list of the recent papers published by Virtus Interpress is available below:
We hope this list of papers will help our readers and scholarly network to discover new interesting research and, as always, find more information devoted to a certain topic within the scope of corporate governance.