Recently published papers in journals by Virtus Interpress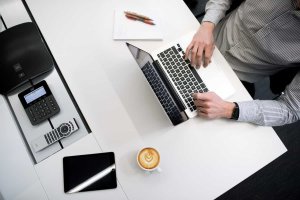 The editorial team of Virtus Interpress would like to introduce a list of papers that have been recently published in the journals Corporate Ownership & Control, Risk Governance and Control: Financial Markets & Institutions, Journal of Governance & Regulation, Corporate Governance and Organizational Behavior Review, Corporate Law & Governance Review, and Corporate & Business Strategy Review.
The recently published papers investigate a wide range of topics within corporate governance area, among others board of directors, corporate ownership, fintech, performance of financial sector, financial sustainability, banking, bank profitability, capital structure, debt, equity, financial leverage, stock exchange, macroprudential regulation, macroeconomic policy, stabilization, policy-making, financial sector development, financial crises, accounting, trade credit, profit sustainability, profit predictability, earnings management, firm type, sustainability reporting, internal governance mechanisms, enterprise risk management, performance management, key performance indicators, investments, insurance, innovation, new product development, public enterprises, inflation, country branding, competitive advantages, socioeconomic determinants, regulatory measures, informal traders challenges, local economic development, government support, organizational empowerment practices, organizational performance, visionary leadership, unemployment, employee commitment and engagement, motivational compensation, unemployment, job opportunities, international trade freedom, economic growth, information sharing, COVID-19 pandemic, etc.
The full list of the recent papers published by Virtus Interpress is available below:
We hope this list of papers will help our readers and scholarly network to discover new interesting research and, as always, find more information devoted to a certain topic within the scope of corporate governance.