Recently published papers in journals by Virtus Interpress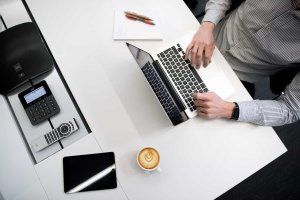 The editorial team of Virtus Interpress would like to introduce a list of papers that have been recently published in the journals Corporate Ownership & Control, Corporate Board: Role, Duties and Composition, Risk Governance and Control: Financial Markets & Institutions, Journal of Governance & Regulation, Corporate Governance and Organizational Behavior Review, Corporate Governance and Sustainability Review, Corporate Law & Governance Review, and Corporate & Business Strategy Review.
The newly published article analyse a wide range of issues, such as corporate governance, financial performance, Islamic banking, intellectual capital, leverage, systemic risks, overconfidence, risk-shifting, risk-avoidance, bank financial sustainability, bank failure, volatility, currency rates, short-term deposit rate, asymmetric effects, board of directors, female CEO, socio-emotional wealth, board composition, board gender diversity, diversity management, gender gap, family firms, voluntary disclosure, firm performance, financial performance, ESG performance, ESG disclosures, firm value, Sustainable Development Goals, ownership structure, ownership concentration, fraud motivation, fraud protection, auditors, accounting, public contracts, public private partnership, economic assessment, small and medium-sized enterprises, European listed companies, financial literacy, technological advancement, institutional investors, investor's behavior, investment decision-making, financial statements, dividend policy, share price, green intellectual capital, green organizational culture, green information technology, green innovation, green competitive advantage, major advanced markets, public debt, economic growth, innovation and change, cryptocurrency, digital assets, digital technology, artificial intelligence, sustainability, organizational learning, economic vision, top management, remuneration, market competition, employee retention, organizational behaviour, employee productivity, workplace, corporate law, etc.
The full list of the recent papers published by Virtus Interpress is available below:
We hope this list of papers will help our readers and scholarly network to discover new interesting research and, as always, find more information devoted to a certain topic within the scope of corporate governance.