Recently published papers in journals by Virtus Interpress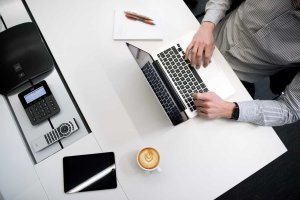 The editorial team of Virtus Interpress is pleased to present a list of papers that have been recently published in the journals Corporate Ownership & Control, Corporate Board: Role, Duties and Composition, Risk Governance and Control: Financial Markets & Institutions, Journal of Governance & Regulation, Corporate Governance and Organizational Behavior Review, Corporate Governance and Sustainability Review, and Corporate & Business Strategy Review.
The recently published papers study a broad variety of topics, such as corporate governance, fintech, digital financial technology, entrepreneurship, commercial banks, bank profitability, green intellectual capital, green business practices, sustainable performance, entrepreneurial intention, financial institutions, United Nations SDGs, sustainability reporting, financial reporting, financial distress, bankruptcy, oil price volatility, exchange rate devaluation, accounting information system, SMEs, firm performance, profitability, firm size, liquidity, leverage, internationalization, voluntary disclosure, stock price volatility, institutional ownership, stock market, electronic tax (eTax), ethnic diversity, board of directors, board composition, gender diversity, female directors, CEO's skills, value relevance, firm market value, good governance, organizational culture, marketing strategies, Gulf Cooperation Council, informal economy, insurance, tourism industry, government assistance, business operations, economic growth, machine learning, artificial intelligence, blockchain technology, cryptocurrency, digital asset investment, working conditions, work performance, employee alignment, working capital, workplace harassment, corporate crime, fraud, etc.
The full list of the recent papers published by Virtus Interpress is available below:
We hope this list of papers will help our readers and scholarly network to discover new interesting research and, as always, find more information devoted to a certain topic within the scope of corporate governance.