Recently published papers in journals by Virtus Interpress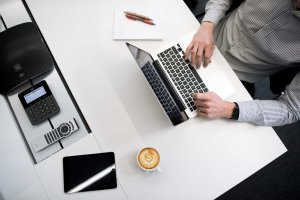 The editorial team of Virtus Interpress would like to introduce a list of papers that have been recently published in the journals Corporate Ownership & Control, Risk Governance and Control: Financial Markets & Institutions, Journal of Governance & Regulation, Corporate Governance and Organizational Behavior Review, and Corporate Governance and Sustainability Review.
These papers explore a wide range of issues, such as corporate governance, internal audit, environmental accounting, forensic accounting, public audit, individual auditors, audit committees, independent commissioners, market share, non-financial reporting, non-financial disclosure, ESG, corporate social responsibility (CSR), financial institutions, Sustainable Development Goals (SDG), sustainability reporting, foreign direct investments (FDI), investors, CEO popularity, firm innovation, CEO characteristics, risk management, agency problem, management power, financial statements, institutional ownership, managerial ownership, economic development, social policy, organizational storytelling, information ethics, property practitioners firms, intellectual property, legal protection, etc.
The full list of the recent papers published by Virtus Interpress is available below:
We hope this list of papers will help our readers and scholarly network to discover new interesting research and, as always, find more information devoted to a certain topic within the scope of corporate governance.