Recently published papers in journals by Virtus Interpress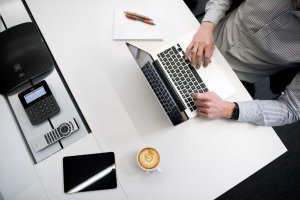 The editorial team of Virtus Interpress is honoured to introduce a list of papers that have been recently published in the journals Corporate Ownership & Control, Corporate Board: Role, Duties and Composition, Risk Governance and Control: Financial Markets & Institutions, Journal of Governance & Regulation, Corporate Governance and Sustainability Review, Corporate Governance and Organizational Behavior Review, Corporate Law & Governance Review, Corporate & Business Strategy Review, and Business Performance Review.
The recently published papers investigate a wide varieties of issues, which include, among others, corporate governance, accounting, board of directors, board diversity, board governance, board structures, board size, board independence, network operating models, networked board, networked governance, family firms, management accounting change, environmental management accounting, environmental disclosure quality, environmental governance, ESG, FinTech, RegTech, innovation, finance, financial risk disclosure, banking, e-banking, liquidity risks, traditional banks and Islamic banks, bank performance Shari'ah governance, corporate strategies, organization performance, performance assessment, value creation, value relevance, return on assets, pension funds, cost of equity, ownership holding, institutional investors, momentum investing, market anomalies, market concentration, corporate social responsibility, competitiveness, financial and technological capacity, enterprise risk management, sustainability, international regulations, joint-venture companies, tax ethics, tax evasion, organizational memory, organization trust, employability, job satisfaction, digital leadership, internal control, information system, fraud, financial reporting, local governments, economic growth, COVID-19, etc.
The full list of the recent papers published by Virtus Interpress is available below:
We hope this list of papers will help our readers and scholarly network to discover new interesting research and, as always, find more information devoted to a certain topic within the scope of corporate governance.