Recently published papers in journals by Virtus Interpress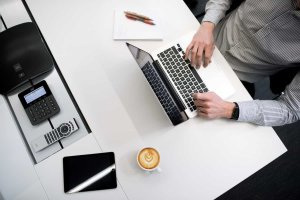 The editorial team of Virtus Interpress would like to present a list of papers that have been recently published in the journals Corporate Ownership & Control, Corporate Board: Role, Duties and Composition, Journal of Governance & Regulation, Corporate Governance and Sustainability Review, Corporate Governance and Organizational Behavior Review, Corporate Law & Governance Review, and Corporate & Business Strategy Review.
The studies recently published in the above mentioned journals are devoted to such issues as corporate governance, board characteristics, banking, green banking, fixed effect technique, profitability, default, bankruptcy, corporate distress, company finance, asymmetric information, agency theory, agency problem, agency costs, dividend policy, accounting discretion, impairment losses, fair value accounting, IFRS, debt maturity, cash flow volatility, liquidity risk, managerial competence, managerial hegemony, entrepreneurship, entrepreneurial orientation, culture and education, microentrepreneurs, start-ups, innovation performance, SMEs, shadow economy, economic growth, tax revenues, tax incentives, tax socialization, taxpayer compliance, budget targets, internal control, compliance with law and regulations, reporting system, accountability, sustainable development, e-commerce, social commerce, information technology, IT governance, unemployment rate, employment protection, etc.
The full list of the recent papers published by Virtus Interpress is available below:
We hope this list of papers will help our readers and scholarly network to discover new interesting research and, as always, find more information devoted to a certain topic within the scope of corporate governance.