Recently published papers in journals by Virtus Interpress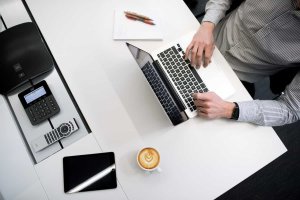 The editorial team of Virtus Interpress is pleased to introduce a list of articles that have been recently published in the journals Corporate Board: Role, Duties and Composition, Risk Governance and Control: Financial Markets & Institutions, Journal of Governance & Regulation, Corporate Governance and Sustainability Review, Corporate Governance and Organizational Behavior Review, Corporate Law & Governance Review, Corporate & Business Strategy Review, and Business Performance Review.
The recently published papers investigate such relevant topics as corporate governance, gender diversity, gender gaps, female directors, firm performance, performance management, board roles, financial support, credit risks, unpaid loans, bank loans, information asymmetry, bank intermediation, bank credit, digital banking, mobile banking, bank performance, risk management, financial statistics, competitive intelligence, Big Data, insurance, sustainability reporting, Global Reporting Initiative, GDP growth, economic growth and development, fraud scandals, good governance principles, ESG, corporate social responsibility, government investment, private investment, real interest rates, social media, social capital, knowledge sharing, higher education governance, university sustainable development, electronic learning, educational firms, data mining, machine learning, fundamental labour rights, ChatGPT, artificial intelligence, special economic zones, cross-border trading, etc.
The full list of the recent papers published by Virtus Interpress is available below:
We hope this list of papers will help our readers and scholarly network to discover new interesting research and, as always, find more information devoted to a certain topic within the scope of corporate governance.