Risk Governance and Control journal: New Editorial Board Members
We are glad to present new members of the Editorial Board of the journal Risk Governance and Control: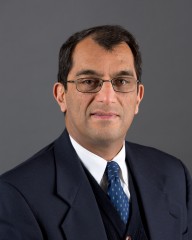 Dr. Alex David is a professor of finance and the director of the Calgary Centre for Research in Finance, Canada. Alex obtained his BA (Honours) in Economics from St. Stephen's College at the University of Delhi and a PhD in Economics from UCLA in 1994. He has worked at the Federal Reserve Board in Washington DC as a staff economist for several years, and as a faculty member at the Olin School of Business at Washington University in St. Louis. Alex teaches Financial Risk Management at the Undergrad and MBA programs as well as Advanced Corporate Finance to the MBAs. His main research interest is the modeling of changing investors' uncertainty about the state of economic fundamentals and their impact on asset prices. Alex received the Dean's teaching award at Haskayne in 2007, coached the Haskayne Team that won the Rotman International Trading Competition in 2007, and the Killam Resident Fellowship in 2008. Alex is a member of the American Finance Association and regularly serves as a referee for the Journal of Finance and the Review of Financial Studies, as well as several other journals. In his spare time he enjoys listening to and playing Flamenco Guitar and outdoor activities such as golf, hiking and skiing.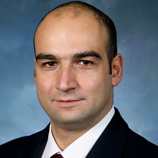 Dr. Vasilios Sogiakas, joined the Adam Smith Business School (Economics), University of Glasgow (UK) in September 2010, having previously held positions as adjunct Lecturer at the Athens University of Economics and Business (AUEB) and the University of Patras, Greece. He studied (undergraduate and postgraduate studies) at AUEB. He holds BSc and MSc in Statistics and his PhD is in Quantitative Finance. At the University of Glasgow he teaches two Postgraduate courses - Portfolio Analysis and Investment and Advanced Portfolio Analysis. In the past his teaching at the Athens University of Economics and the University of Patras included Financial Management, Capital and Money Markets, Financial Derivatives, Computational Finance, Portfolio Analysis and Econometrics courses. His papers have been presented at many international conferences and his publications are in the area of Quantitative Finance. He has also given seminars to Bank executives on Risk Management and is currently offering consultancy services in the development of a financial tool for small business.
To view the complete list of the Editorial Board members, please visit this page.