Round Table "Market for Banking Services in Eastern Europe"
Dear Colleagues! On May 24, 2013 we invite you to discuss recent trends and issues in banking during round table titled "Market for banking services in Eastern Europe: crises context". Prof. Andrei V. Vernikov (Higher School of Economics, Russia) and Dr. Elod Takats (Bank for International Settlements) agreed to chair this discussion. Round table is planned to start at 10 a.m. Venue for the event is Scientific Library of Ukrainian Academy of Banking of the National Bank of Ukraine (Pokrovska Str. 9/1, Sumy, 40000, Ukraine). You are welcome to participate in the round table. If you would like to make a speech, please, contact as by this email: ukraine2013conf(at)virtusinterpress.org or dmitriy.govorun(at)virtusinterpress.org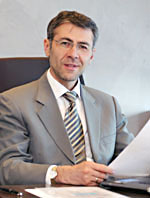 Professor Andrei V. Vernikov (Higher School of Economics, Moscow)

Professor Vernikov occupied executive positions in banking and finance since 1992, i.e.: Black Sea Trade and Development Bank, Thessaloniki (Greece); ABN AMRO Bank (Moscow); International Monetary Fund, Washington, D.C. (USA); Central Bank of the Russian Federation and so on. He has been a non-executive director in banking and real estate since 2005 in 6 institutions in Russia, Lithuania and Ukraine. He is a member of the Institute of Economics, Russian Academy of Sciences.

In 2008 Professor Vernikov was awarded with "Director of the Year National Prize" in the "Independent Director" nomination. In 2012 he was included into the national rating "Top-50 non-executive Directors".
During his professional career he had numerous internships and work experiences in as in the UNO, International Monetary Fund, National Association of Corporate Directors (USA), World Bank so in Central Banks of European countries and Japan.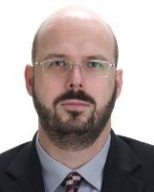 Előd Takáts, Senior Economist, Monetary and Economic Department, Emerging Markets, Bank for International Settlements (Basel, Switzerland).

Előd Takáts monitors emerging markets focusing on Central and Eastern Europe. He earned his PhD in financial economics at Princeton University in 2006. Prior his PhD he worked in banking. During his studies, he conducted research at the European Central Bank and at the Federal Reserve Bank of New York. After graduation, he worked for the International Monetary Fund in the Western Hemisphere; the Strategy, Policy and Review; and the Monetary and Capital Markets Departments. He conducted surveillance missions, worked on country programs and during his last assignment he was the monetary economist for China. He joined the Bank for International Settlements in 2009, where he organises policy meetings for emerging market central bankers and provides background analytics for ongoing policy work. His research focuses on issues particularly relevant for emerging market policy makers, such as cross-border financial flows or macroprudential measures.