Theory and Practice of Directors' Remuneration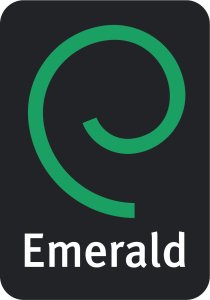 Theory and Practice of Directors' Remuneration: New Fundamentals and Challenges. Cooperation with Emerald Publishing
We are happy to announce that project concerning directors' remuneration initiated by Virtus Global Center for Corporate Governance will be successfully realized through printing a book by Emerald Publishing Group. The book titled «Theory and Practice of Directors' Remuneration: New Fundamentals and Challenges» is edited by Alexander Kostyuk (Ukraine), Markus Stiglbauer (Germany), Dmitriy Govorun (Ukraine). We believe that such cooperation of our Center, publishing house Virtus Interpress (going to be involved in promoting the book) with Emerald will bring good opportunities to diversify geographically scientific ideas for readers.
Emerald is a global publisher linking research and practice to the benefit of society. The company manages a portfolio of nearly 300 journals and over 2,350 books and book series volumes, as well as providing an extensive range of online products and additional customer resources and services. In 2013, more than 21 million Emerald articles were downloaded. Over 100,000 researchers, academics and authors have contributed to Emerald content since 1994. Emerald has customers in over 130 countries and contributors in over 160 countries demonstrating its commitment to providing international research. We hope such cooperation will be beneficial for researchers in corporate governance.
The main objective of the book is to outline recent practical, theoretical issues and new approaches in directors' remuneration due to changes made in corporate governance during post-crisis period. Project is divided into three parts to give readers the full understanding of remuneration issues: Part I - Theory of Corporate Governance and Directors' Remuneration; Part II - Cross-industrial remuneration practices analysis; Part III - Cross-country remuneration practices analysis. Contributors from USA, UK, UAE, Germany, South Africa, Brazil, Switzerland, Spain, Italy, Ethiopia made the research diversified and more relevant for readers interested in various practices of directors' remuneration. The book publication is planned in the mid 2015.