Unique Master's Program in Corporate Governance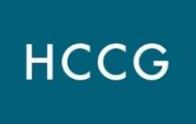 Dear colleagues,
It is a pleasure for us to share information about the application period for the Master's Corporate Governance Program at Hanken School of Economics (Finland). We have been cooperating for many years with Prof. Tom Berglund (Director of the Program) and Hanken Center for Corporate Governance and we truly believe that is unique program for Europe.
We ask members of our network to spread this information among those who may be interested.
Application process will be accepted by February 13th.