Update on the book project - board of directors and company performance: an international outlook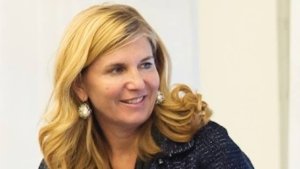 The editorial team of Virtus Interpress is happy to announce that Marina Brogi (Università degli Studi di Roma La Sapienza, Italy) has joined the editorial team of the new book titled "Board of directors and company performance: An international outlook", which is due to be published in January of 2019.
Marina Brogi is a vice-director of the Faculty of Economics of the University of Rome La Sapienza, Full Professor of Economics and Technique of the Financial Markets and Member of the teaching staff of the Doctorate in Banking and Financial Management.
Her research interests include corporate governance, banking management, and securities markets.
Prof. Brogi has published many works in the field of corporate governance, corporate board, family business, etc.
The new project will provide a clear international comparison of major trends regarding board of directors and company performance. For more information regarding the project click here.
If you have any questions regarding the upcoming book please address them to the book manager – Polina Bahmetenko at p.bahmetenko@virtusinterpress.org