Updated Leaflet of the Publishing House "Virtus Interpress"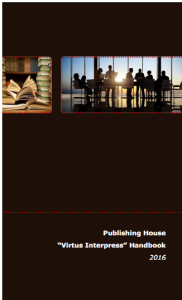 We are glad to announce that an updated leaflet of the publishing house "Virtus Interpress" is available online. The leaflet contains general information about our publishing house, our aims and objectives. Also the document provides information about our team, past and future projects. It will be useful for all interested parties who would like to cooperate with us.
To read the leaflet please visit this page.