Membership of Virtus Interpress editors in The Council of Science Editors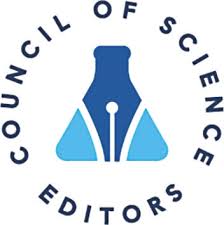 We are glad to admit that Editors of the Journals of Virtus Interpress continue their membership in the Council of Science Editors which is an international membership organization for editorial professionals publishing in the sciences. CSE's purpose is to serve members in the scientific, scientific publishing, and information science communities by fostering networking, education, discussion, and exchange.
The Council of Science Editors (CSE) began life in 1957 and is based in the United States. Today, CSE functions autonomously, relying on the vigor of its dedicated members to attain the goals of the organization.
CSE continues to have an international impact. In October 2007, CSE organized a Global Theme Issue on Poverty and Human Development, in which 235 science journals from developed and developing countries simultaneously published articles on this topic of worldwide interest. CSE serves as an administrative partner on the African Journal Partnership Project, which has the mission of building capacity and visibility for African health and medical journals. The CSE Manual for Authors, Editors, and Publishers, Eighth Edition published in 2014.
We hope that membership in such an organization will increase skills and knowledge of our editors, provide them with the relevant up-to date information in the industry and keep updated on the latest changes in standards and rules which will be beneficial for our authors and all stakeholders.