Virtus Interpress has joined CNKI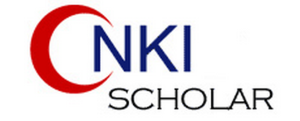 We are pleased to inform that Publishing House "Virtus Interpress" has joined CNKI platform.
CNKI (China National Knowledge Infrastructure) is a key national information construction project, firstly launched in 1996 by Tsinghua University and Tsinghua Tongfang Company. The first database was China Academic Journals Full-text Database (CD version), which became popular in China rapidly, especially in academic libraries.
In 1999, CNKI started to develop online databases. Till now, CNKI has built a comprehensive China Integrated Knowledge Resources System, including journals, doctoral dissertations, masters' theses, proceedings, newspapers, yearbooks, statistical yearbooks, eBooks, patents, standards and so on. Began with academic journals, CNKI has become the largest and mostly-used academic online library in China.
CNKI has established partnerships with over 400 international publishers on their cross-language search platform.
In 2018 Virtus Interpress signed a contract with CNKI and since March 2019 intends to upload the issues of the journals "Corporate Ownership and Control", "Corporate Board: Role, Duties and Composition", "Risk Governance and Control: Financial Markets & Institutions", "Journal of Governance and Regulation", "Corporate Governance and Sustainability Review" and "Corporate Governance and Organizational Behavior Review". The latest issues of the journal "Corporate Ownership and Control" will be available within the CNKI Scholar platform at an early date.
We believe that our cooperation with CNKI platform will provide an opportunity to widen our network and have a positive effect on the authors' impact factor.