Annual report 2021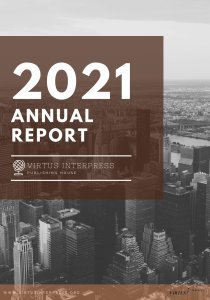 The team of the Publishing House "Virtus Interpress" is glad to release the annual report that presents our key activities and achievements during 2021. Our team will be always ready to meet all your requests and proposals as it was in 2021.
In particular, the report highlights key indicators of our work related to journals publication, scholarly platform, thematic paper collections, journals' indexes and databases, scholarly network and Global Repository of Corporate Governance Experts, book releases, and international online conferences organized by Virtus GCCG together with Publishing House "Virtus Interpress".
More details can be found in our Annual Report .
We will continue implementing the best publishing practices in our activity in order to establish the most reliable cooperation with our stakeholders!