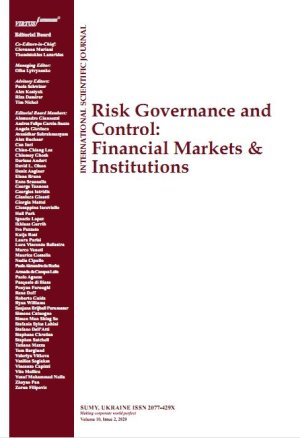 COMPREHENSIBILITY AND TRANSPARENCY OF THE IMPAIRMENT TESTS IN CONTEXTS OF CRISIS
Download This Article
Francesca Magli
, Alberto Nobolo
, Matteo Ogliari

This work is licensed under a Creative Commons Attribution-NonCommercial 4.0 International License.
Abstract
The application of Impairment Test on Goodwill is one of the most debated issues in the international arena, both in relation to the multiple profiles of subjectivity inherent in the valuation criteria set out in IAS 36 and in relation to the novelty that brings this procedure. For this reason, in our work we analyze Goodwill, Impairment Test and the international regulations governing them that are IAS 36 and IFRS 3. The Goodwill is an important asset for some companies, an intangible asset that arises as a result of the acquisition of one company by another for a premium value. Its assessment is, however, discretionary. Main objective of this paper is to analyze this discretionary and check whether the information resulting from the Impairment Test on Goodwill is in accordance with the provisions of IAS 36. The empirical analysis has been developed on a selected sample relative to utilities in Europe who had recorded higher Goodwill in 2012. The results show that disclosures do not always conform to the requirements of IAS 36; in particular, there is a reluctance of the company managements in providing quantitative information about the sensitivity analysis of the Impairment Test results.
The practical implications lead to stress that the reader of the financial statements is not facilitated, not only he fails to assess the effects on the recoverability of the value but also to recognize the reliability of the estimates.
Keywords: Financial Reporting, Impairment Tests, Goodwill, Intangible Assets, Financial Crisis, IAS 36
How to cite this paper: Magli, F., Nobolo, A., & Ogliari, M. (2016). Comprehensibility and transparency of the impairment tests in contexts of crisis. Risk governance & control: financial markets & institutions, 6(4-1), 141-150. https://doi.org/10.22495/rcgv6i4c1art4