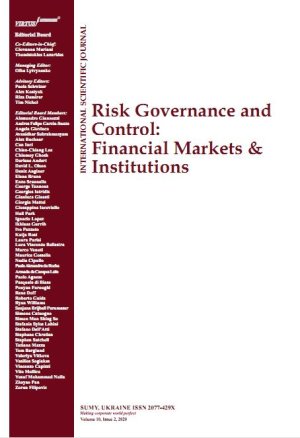 CRISES AND (THE ABSENCE OF) ETHICS: INSEPARABLE MAGDEBURG SPHERES?
Download This Article
Abstract
Ethics and trust can avoid crises, just as, as recent events have clearly proved, the reverse is true. The paper is simply constructed: Section 1 provides a historical analysis; Section 2 deals with today"s situation, drawing similarities and differences and the possible outcomes thereby arising; the final section concludes. Historical data are difficult to come by for most countries, especially when they should also be comparable across time. In general, and for this reason, US data have been used: however, the situation in other countries was little different, as will be shown, so that the data may be considered to be representative.
Keywords: Business cycle, depression, banking industry, equity market, credit
How to cite this paper: V. Arthur, S. (2011). Crises and (the absence of) ethics: Inseparable Magdeburg spheres?. Risk Governance and Control: Financial Markets & Institutions, 1(2), 14-24. https://doi.org/10.22495/rgcv1i2art2