Concept of the conference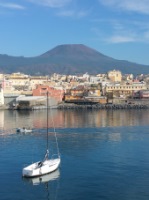 International conference "NEW CHALLENGES IN CORPORATE GOVERNANCE: THEORY AND PRACTICE", Naples, Italy; October 3-4, 2019
The aim of this conference is to move the field closer to a global theory by advancing our understanding of corporate governance, which combines insights from the literature on firm governance bundles with insights from the national governance systems literature, investigating new perspectives and challenges for corporate governance and outlining possible scenarios of its development. The topic is of interest at the time especially because of the rapid evolution of economic phenomena and the general economic-financial crisis that influences most of the world's economies. It has forced corporate governance to operate in contexts increasingly characterized by uncertainty, dynamism, asymmetric information, conflicts and opportunistic behaviour of the subjects participating in the distribution of value. Therefore, we encourage governance scholars to analyse these issues both theoretically and empirically in the context of corporate governance. Papers may address a variety of topics but we encourage contributions that deal with the issues outlined below. However, this is a non-exhaustive list:
Accounting systems, disclosure and transparency issues
Bankruptcy, liquidation procedures
Board of directors practices and performance
Corporate governance in family firms
Corporate governance in financial institutions
Corporate governance of state-owned enterprises (SOE) and their role in the society
Corporate ownership and control
Corporate social responsibility and compliance
Development of financial markets and market for corporate control
Directors' duties and liabilities
Earnings quality
Environmental social governance disclosure
Executive compensation and corporate governance
IT governance and blockchain technology
Laws, regulations and corruption
Shareholder engagement and co-creation
Shareholder Right Directive and effects on corporate governance processes
Shareholder voting and institutional behaviour
Shareholders' rights efficiency of the judicial system and shareholder protection
Social norms and cultural values
Mergers and acquisitions
Earnings management
Auditing
Dividend policy
We invite the submission of theoretical and empirical studies that advance the understanding of the areas mentioned above.
Please submit an extended abstract of the paper (400-1000 words) or a full paper (4000-6000 words), including the title and affiliation by e-mail:
naples2019conf@virtusinterpress.org
Deadline for the full paper (or extended abstract) submission: August 01, 2019
Deadline for notification of authors of accepted papers: September 15, 2019
Click here to download call for papers.
To make a payment online please follow this link.
The complete web page of the conference is available here.