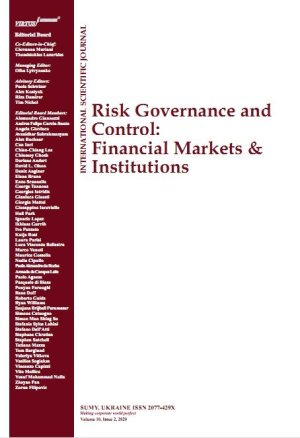 DEVELOPING "BEST PRACTICES" FOR BANKERS' PAY IN LINE WITH BASEL III
Download This Article
Peiyi Yu
, Jessica Hong Yang, Nada Kakabadse
Abstract
This paper proposes hybrid capital securities as a significant part of senior bank executive incentive compensation in light of Basel III, a new global regulatory standard on bank capital adequacy and liquidity agreed by the members of the Basel Committee on Banking Supervision. The committee
developed Basel III in a response to the deficiencies in financial regulation brought about by the global financial crisis. Basel III strengthens bank capital requirements and introduces new regulatory requirements on bank liquidity and bank leverage. The hybrid bank capital securities we propose for
bank executives' compensation are preferred shares and subordinated debt that the June 2004 Basel II regulatory framework recognised as other admissible forms of capital. The past two decades have witnessed dramatic increase in performance-related pay in the banking industry. Stakeholders such as shareholders, debtholders and regulators criticise traditional cash and equity-based compensation for encouraging bank executives' excessive risk taking and short-termism, which has resulted in the failure of risk management in high profile banks during the global financial crisis. Paying compensation in the form of hybrid bank capital securities may align the interests of executives with those of stakeholders and help banks regain their reputation for prudence after years of aggressive risk-taking. Additionally,
banks are desperately seeking to raise capital in order to bolster balance sheets damaged by the ongoing credit crisis. Tapping their own senior employees with large incentive compensation packages may be a viable additional source of capital that is politically acceptable in times of large-scale bailouts of the financial sector and economically wise as it aligns the interests of the executives with the need for a stable financial system.
Keywords: Basel III, Executive Compensation, Corporate Governance, Global Financial Crisis
How to cite this paper: Yu, P., Hong Yang, J., & Kakabadse, N. (2011). Developing "best practices" for bankers' pay in line with Basel III. Risk Governance and Control: Financial Markets & Institutions, 1(3), 7-16. https://doi.org/10.22495/rgcv1i3art1