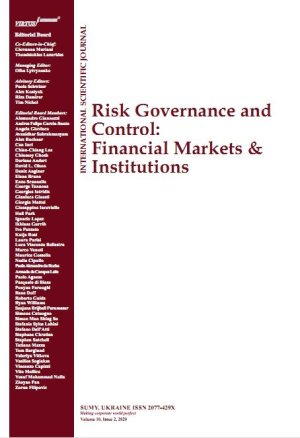 Environmental taxation as a boost mechanism for European Union green growth: The Greek response
Download This Article
Georgios L. Thanasas
, Aikaterini Slimistinou, Georgia Kontogeorga
, Spyridon Lampropoulos

This work is licensed under a Creative Commons Attribution 4.0 International License.
Abstract
Before the early negative effects of human activity on the environment and nature became apparent, there was no particular concern. The consequences of exponential population growth over the years brought a negative impact, increasing the risk and concern for the future. In recent decades, there has been an admittedly large, joint, and ambitious effort at the international and European levels to promote and implement the values and rules of green development and growth. Green growth is crucial regarding the policy implemented by the European Union (EU). Therefore, it calls on all its member states to participate in this effort concerning the environment and natural resources, having as its main tool environmental taxation. This paper primarily aims in proving that environmental taxation facilitates, through the proper implementation of European Union rules, the achievement of green growth. The research methodology followed, was the study of the environmental indexes of the European Union countries from 2002 to 2020, including Greece. They were analyzed and compared to the European Union average indexes (Eurostat, 2020). The study results highlighted that environmental taxation is crucial in enhancing green growth by increasing the revenues of state funds and reducing environmental problems at European and international levels.
Keywords: Green Growth, Environmental Taxes, European Union, Greece
Authors' individual contribution: Conceptualization — G.L.T., A.S., G.K., and S.L.; Methodology — G.L.T., A.S., G.K., and S.L.; Validation — G.L.T., A.S., G.K., and S.L.; Formal Analysis — G.L.T., A.S., G.K., and S.L.; Investigation — G.L.T., A.S., G.K., and S.L.; Resources — G.L.T., A.S., G.K., and S.L.; Data Collection — G.L.T., A.S., G.K., and S.L.; Writing — Original Draft — G.L.T., A.S., G.K., and S.L.; Writing — Review & Editing — G.L.T., A.S., G.K., and S.L.; Visualization — G.L.T., A.S., G.K., and S.L.; Supervision — G.L.T.; Project Administration — G.L.T.
Declaration of conflicting interests: The Authors declare that there is no conflict of interest.
JEL Classification: H23, M41, M48
Received: 13.10.2022
Accepted: 16.01.2023
Published online: 20.01.2023
How to cite this paper: Thanasas, G. L., Slimistinou, A., Kontogeorga, G., & Lampropoulos, S. (2023). Environmental taxation as a boost mechanism for European Union green growth: The Greek response. Risk Governance and Control: Financial Markets & Institutions, 13(1), 8–15. https://doi.org/10.22495/rgcv13i1p1