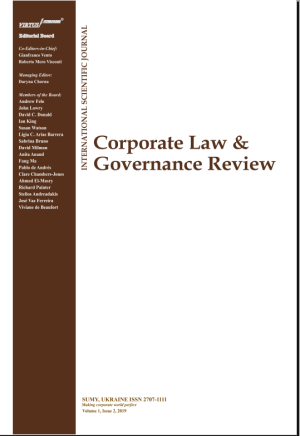 Feedback from stakeholders
Virtus Interpress transparency initiative was launched a couple of years ago. In this section, we provide (and continuously update) feedback from our stakeholders.
Feedback from the authors:
Khaled Otman, Department of Accounting, Faculty of Economics, University of Benghazi, Libya: "It was my first experience in publishing in Corporate Law and Governance Review journal. I really appreciate highly organized instructions for publication and high expertise of reviewers. Robust review was helpful to make my manuscript more scholarly and internationally appealing. The comments and recommendations of the reviewers and editors were very constructive. I congratulate the editor and assistant editor of Journal for the editing standards and professionalism. The publication process from submission to final publication is fast. I am very satisfied with the experience of publication".
Elisabete Vieira, Researcher at GOVCOPP Unit Research, Lecturer in ISCA-UA and DEGEIT, University of Aveiro, Portugal: "It was a pleasure to cooperate with the journal "Corporate Law and Governance Review", through the publication of a paper. The communication with the managing editor of the journal was very fluent, direct, and easy to establish. The reviewing process was done in a reasonable time and the process was fluent. Finally, the reviewer's report content was very fruitful, with comments and suggestions which, undoubtedly, improved the final quality of the article".