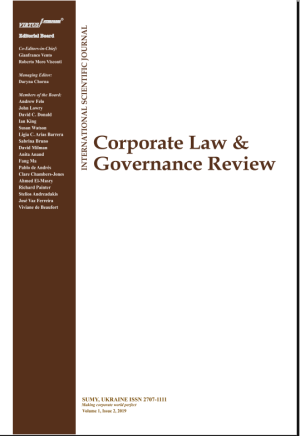 Governmental information hoarding and its effects on journalism practice
Download This Article
Ndoh Bertha Bakata, Kingsley Lyonga Ngange, Laurent-Charles Boyomo Assala
, Stephen N. Ndode

This work is licensed under a Creative Commons Attribution 4.0 International License.
Abstract
It has been observed that government hoards certain information that journalists should access and publish for the development of Cameroon. This study examines the extent to which government news sources in Cameroon hoard information, and how this affects journalism practice. Agenda setting (McCombs & Shaw, 1972) and gatekeeping (Lewin, 1947) are used. A total of 170 journalists were surveyed in Buea, Limbe, Douala, Yaounde, Bamenda, and Garoua. The journalists were selected based on their experiences in working with news sources. Findings suggest that 16.5 percent often get information from the Presidency, while 50.6 percent rarely do. Also, 27.1 percent often access information from the Prime Ministry, while 41.7 percent rarely do. Not even 50 percent of journalists have regular access to government ministers and ministries. Meanwhile, 44.1 percent often access communication units of government structures. Access to governors and regional delegates is relatively higher. Of the 17 sources examined in government regarding journalists' accessibility to information, mayors are the most accessible (57.6 percent). Generally, a significant relationship (p = 0.000) exists between access to government news sources and journalism practice. Lack of information access promotes unprofessionalism in practice (biased reporting, sensationalism, armchair journalism, fake news). To enhance professionalism, it is recommended that government news sources be more accessible to journalists.
Keywords: Information Hoarding, Government News Sources, Journalism Practice, Cameroon
Authors' individual contribution: Conceptualization — N.B.B., K.L.N., L. C.B.A., and S.N.N.; Methodology — N.B.B., K.L.N., L.-C.B.A., and S.N.N.; Formal Analysis — N.B.B., K.L.N., L.-C.B.A., and S.N.N.; Writing — Original Draft — N.B.B., K.L.N., L.-C.B.A., and S.N.N.; Writing — Review & Editing — N.B.B., K.L.N., L.-C.B.A., and S.N.N.
Declaration of conflicting interests: The Authors declare that there is no conflict of interest.
JEL Classification: D83, D91, N40, N47
Received: 27.09.2022
Accepted: 05.05.2023
Published online: 10.05.2023
How to cite this paper: Bakata, N. B., Ngange, K. L., Assala, L.-C. B., & Ndode, S. N. (2023). Governmental information hoarding and its effects on journalism practice. Corporate Law & Governance Review, 5(1), 129–150. https://doi.org/10.22495/clgrv5i1p12