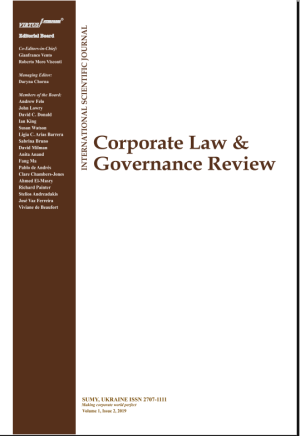 Human rights and good governance to identify hate crimes on social networks
Download This Article
Halim Bajraktari

This work is licensed under a Creative Commons Attribution 4.0 International License.
Abstract
Nowadays, we notice an increase in the use of technology, and on the other hand, we can say that it has an impact on the increase in cases of hate speech. As Wilson and Land (2021) have pointed out, crimes and hate speech in recent years have taken a trend of rapid development, where as a consequence the language of hatred, which however is not direct can contribute to violence. The purpose of this paper is to research the behavior and approach of individuals to the forms and causes of hate speech as well as to find the factors that manifest these acts towards the persons who are attacked. In this paper, the analytical method, the true study, and legal positivism are used. First, the role of technology and highlights are analyzed in the increase of hate crimes as well as the forms of performances of these acts. The causes that increase these influences of hatred nowadays are the social categories. With the method of legal positivism, the local and regional jurisdiction and the role of the provisions determined by the Constitution in the country and the laws in force have been reflected. The results of the survey show a high assessment of people who have been attacked by the use of technology and hate crimes.
Keywords: Governance, Human Rights, Hate Crimes, Technology
Authors' individual contribution: The Author is responsible for all the contributions to the paper according to CRediT (Contributor Roles Taxonomy) standards.
Declaration of conflicting interests: The Author declares that there is no conflict of interest.
JEL Classification: K24, K38, O35
Received: 04.10.2022
Accepted: 19.05.2023
Published online: 24.05.2023
How to cite this paper: Bajraktari, H. (2023). Human rights and good governance to identify hate crimes on social networks. Corporate Law & Governance Review, 5(1), 151–157. https://doi.org/10.22495/clgrv5i1p13