Journal of Governance and Regulation: New Editorial Board Members
We are glad to announce new Editorial Board Members of the Journal of Governance and Regulation: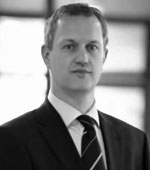 Dr. Hans Lundberg is Vice President of European Academy of Management (EURAM) (Belgium, Brussels), Assistant Professor in Entrepreneurship at Linnaeus School of Business and Economics (Växjö, Sweden) and Research Fellow at Peter Pribilla Foundation (HHL, Leipzig, Germany & TUM, Munich, Germany). Since his years at EGADE Business School (ITESM), Mexico City, he is SNI Nivel 1 Researcher (Associate Professor) of CONACyT, México (Sistema Nacional de Investigadores). Within EURAM, he is the Founding Chair of the Entrepreneurship SIG (first operations 2011 in Tallinn), Chair of the Doctoral Colloquium since 2013 (having served as DC faculty since 2010) and has served EURAM in several key roles since 2010 (Officer, Executive Committee Member, National Representative of Sweden, Board Member). His professional passion is nascent entrepreneurship in practices constituted of hybrid logics or increasingly under influence thereof.

Dr. Carlos Juiz García is an Associate Professor at the University of the Balearic Islands (UIB), Spain. He has a postgraduate degree on Office automation from the Polytechnic University of Madrid, SpainHe was visiting researcher at Department for Computer Science and Business Informatics, University of Vienna, in 2003 and Visiting Associate Professor at Biomedical Informatics Research, in 2011, at Stanford University. Carlos Juiz is heading the ACSIC research group and his research interest mainly focuses on performance engineering, semantic web and IT governance. He has been involved in several regional, national, European and international research projects, including cooperation projects mainly with Universities of Paraguay, Tunisia and Ecuador. He has participated in more than 300 international conferences, workshops and congresses as reviewer, session chair, programme committee member or scientific committee member and president of the program committee. He is co-author of more than 150 international papers (including journals, published reviews, proceedings and book chapters) and one university textbook. Carlos Juiz has given about 40 international seminars and invited to conferences at numerous prestigious universities in the world. Carlos Juiz is senior member of the IEEE and also senior member of the ACM. He is also invited expert of the International Communication Union (ITU) and Academic Advocate of ISACA. He has been also appointed as member of the Domain Committee on Cloud Computing from IFIP.
To see the complete editorial board of the Journal please visit this page.