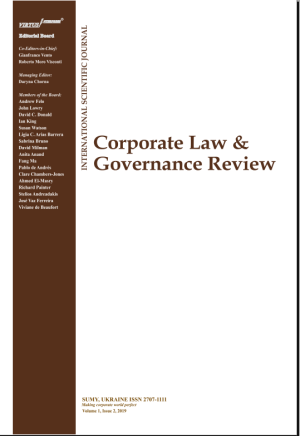 Quality of legislative process during the time of the pandemic
Download This Article
Ibnu Sina Chandranegara
, Dwi Putri Cahyawati

This work is licensed under a Creative Commons Attribution 4.0 International License.
Abstract
Due to opaque and hurried deliberation during the COVID-19 incident, Indonesia's legal system has been low-quality. Matched to Rishan's (2022) and Chandranegara and Cahyawati's (2023) reports, there has been a decline in the quality of the legislative process due to the conflict of interest of the lawmakers. During the COVID-19 pandemic, laws are frequently created with little input and strict respect for procedural rules. This paper intends to answer two research questions, first, how and why the market's power is interested in controlling the legal system, and second, what scenario would minimize and prevent the consequences of the influence. This study uses a normative legal research method with a conceptual approach. The study demonstrates that realizing the fulfilment of economic objectives can be achieved through the legislative process. As a result, the legislative process may lose its purpose. It is possible to hold this hostage starting with corrupt activities like bribery or political donations, which are typically linked to corruption, as well as a model of cognitive bias since lawmakers are subtly connected to corporate interests. As a result, lawmakers must stop business actors from having conflicts of interest.
Keywords: Quality of Lawmaking, Public Health Emergencies, Legislation, Special Interest
Authors' individual contribution: Conceptualization — I.S.C. and D.P.C; Methodology — I.S.C. and D.P.C.; Data Curation — I.S.C. and D.P.C.; Formal Analysis — I.S.C.; Resources — I.S.C.; Writing — Original Draft — I.S.C. and D.P.C.; Writing — Review & Editing — I.S.C.
Declaration of conflicting interests: The Authors declare that there is no conflict of interest.
JEL Classification: K10, K20, K23, K40
Received: 06.12.2022
Accepted: 01.09.2023
Published online: 05.09.2023
How to cite this paper: Chandranegara, I. S., & Cahyawati, D. P. (2023). Quality of legislative process during the time of the pandemic. Corporate Law & Governance Review, 5(2), 100–108. https://doi.org/10.22495/clgrv5i2p11