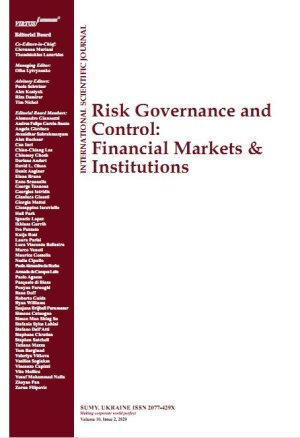 THE FUTURE OF INTERNATIONAL BANKING REGULATIONS IN RESPONSE TO THE FINANCIAL CRISIS OF 2007/2009: AFTER BASEL III THEN WHAT NEXT?
Download This Article
Abstract
The financial crisis 2007-2009 will not be forgotten in a hurry because of its impact on the global financial system almost replicating the Great Depression. Major and causal factors contributed to the financial crisis, and this prompted the establishment of Basel III to contain the crisis. Basel III introduced improved capital and liquidity rules, but still could not contain the crisis. This leaves regulators with questions of how to prevent another financial crisis in the future. Evidences suggest that the financial market is evolving because of its complex and changing nature, and so are the international banking regulations (Basel I, Basel II and Basel III) that support the system in terms of maintaining economic and financial stability. It is clear that Basel III will not stop the next financial crisis even though the Basel accords continue to evolve in response to maintaining economic and financial stability, with the core purpose of preventing another financial crisis. Uncertainties lies ahead, and regulators cannot be sure of what will likely cause the next crisis, but indications suggest that the financial markets and international banking regulations in the form of Basel accords will continue to evolve.
Keywords: International Regulation, Banking, Basel, Crisis
How to cite this paper: Isebor, J.E. (2014). The future of international banking regulations in response to the financial crisis of 2007/2009: After Basel III then what next?. Risk governance & control: financial markets & institutions, 4(2), 28-53. https://doi.org/10.22495/rgcv4i2art3