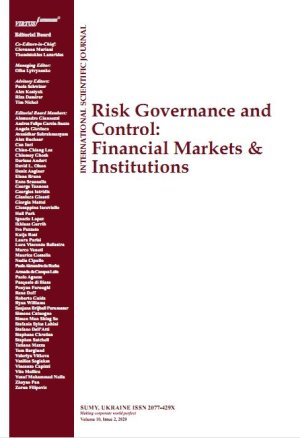 THE UNDERWRITING PROCESS OF LIABILITY INSURANCE IN SOUTH AFRICA
Download This Article
S. E. Anderson, Frederik J. Mostert
, Jan Hendrik Mostert
Abstract
Liability risks may embody far-reaching financial consequences for individuals, business enterprises and professional people. This paper focuses on the underwriting process which should be taken into consideration by short-term insurers when they are underwriting the main types of liability insurance, which include employer's, householder's, personal, product, professional and public liability insurance.
The improvement of financial decision-making by short-term insurers when underwriting liability insurance represents the objective of this research. A study of secondary data was done to identify the existing literature, which formed the basis for compiling a questionnaire to obtain primary data. The top 10 short-term insurers which are the market leaders of liability insurance in South Africa and who received more than 85% of the annual gross written premiums for liability insurance in South Africa, represented the sample of the empirical study.
This paper highlights the importance of the underwriting factors concerning liability insurance, how often the stipulations of insurance policies should be adjusted by the short-term insurers to account for the underwriting factors, as well as the problem areas which the underwriters may experience when they are underwriting liability insurance. Possible solutions to solve the problem areas were also addressed.
Keywords: Employer's Liability Insurance, Householder's Liability Insurance, Personal Liability Insurance, Product Liability Insurance, Professional Liability Insurance, Public Liability Insurance, Underwriting Process
How to cite this paper: Anderson, S.E., Mostert, F.J., & Mostert, J.H. (2014). The underwriting process of liability insurance in South Africa. Risk governance & control: financial markets & institutions, 4(1), 46-55. https://doi.org/10.22495/rgcv4i1art5