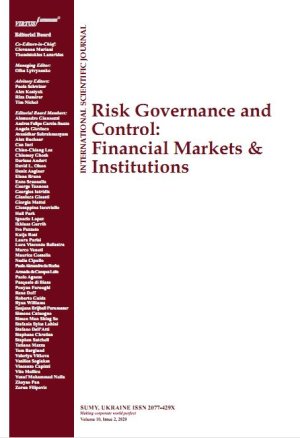 THE UNDERWRITING PROCESS OF ENGINEERING INSURANCE IN SOUTH AFRICA
Download This Article
D K Murphy, Frederik J. Mostert
, Jan Hendrik Mostert
Abstract
Engineering insurance covers damage to plant, machinery and other engineering equipment such as boilers, computers, cranes and lifts. The underwriting process of engineering insurance is therefore complex as different types of risks from a big variety of industries are involved. The underwriting process of engineering insurance often requires specialists such as engineers to identify and analyse the particular risks.
The objective of this research paper focuses on the improvement of financial decision-making regarding the underwriting process of engineering insurance. Secondary as well as primary data were necessary to reach this objective. The secondary data addressed the underwriting process of engineering insurance as well as the underwriting factors which should be considered by the short-term insurers when they are underwriting engineering insurance.
The empirical study embodied an opinion survey which included the top 10 South African short-term insurers which underwrite engineering insurance. As they are the market leaders in this country concerning engineering insurance, due attention was paid to obtain their perceptions regarding the importance of the underwriting factors of engineering insurance, the problem areas which the respondents encounter during the underwriting process, as well as how often the respondents need to adjust the policy stipulations to take the underwriting factors into account. As South Africa is a developing country and has an emerging market economy, the conclusions of this study should also be valuable to other countries which are classified similarly.
Keywords: Engineering Insurance, Insurance Policy Stipulations, Problem Areas, Underwriting Factors, Underwriting Process
How to cite this paper: Murphy, D.K., Mostert, F.J., & Mostert, J.H. (2014). The underwriting process of engineering insurance in South Africa. Risk governance & control: financial markets & institutions, 4(1), 38-45. https://doi.org/10.22495/rgcv4i1art4