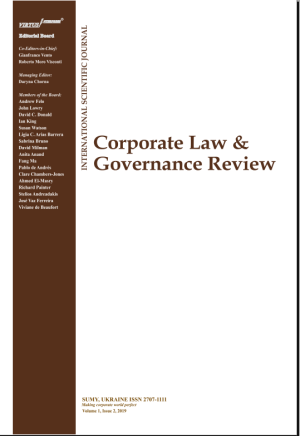 The implications of conversion for the converted public joint stock companies
Download This Article

This work is licensed under a Creative Commons Attribution 4.0 International License.
Abstract
The phenomenon of company conversion is on the rise, both in the United Arab Emirates (UAE) and Jordan. This study aims to investigate the concept of conversion and examine the implications it has on the converted company. We explore the continuity of the converted company's legal personality and discuss its significant outcomes, whether affecting the converted company itself or others involved. Specifically, we analyze the impact of the conversion on the company's pre-conversion obligations, liabilities, and contracts. Furthermore, we examine the regulations governing the new form adopted by the converted company, both in its internal operations and relationships with partners, as well as its external interactions with others. Additionally, we provide an explanation for the capital increase when a company converts into a public joint stock company. The problem addressed in this paper is to determine the consequences of conversion for the converted company. To investigate this topic, we employ analytical and comparative methodologies. We conclude that the conversion of a company does not lead to the termination of the transferred company's legal personality and the creation of a new legal entity.
Keywords: Conversion, Public Joint Stock Company, UAE, Jordan
Authors' individual contribution: Conceptualization — R.M. and M.M.; Methodology — R.M. and M.M.; Resources — R.M. and M.M.; Writing — Original Draft — R.M. and M.M.; Writing — Review & Editing — R.M. and M.M.; Supervision — R.M.; Project Administration — R.M.
Declaration of conflicting interests: The Authors declare that there is no conflict of interest.
JEL Classification: G3, K20, K22
Received: 03.02.2023
Accepted: 08.09.2023
Published online: 12.09.2023
How to cite this paper: Madi, R., & Masn, M. (2023). The implications of conversion for the converted public joint stock companies. Corporate Law & Governance Review, 5(2), 117–127. https://doi.org/10.22495/clgrv5i2p13