Updated editorial team of the Journal of Governance and Regulation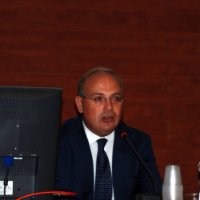 We are delighted to announce that Professor Stefano Dell'Atti from the University of Foggia joined the team of co-editors of the Journal of Governance and Regulation.
Dr. Dell'Atti is a Professor of Banking and Finance at the Department of Economics, University of Foggia, Italy. He has an extensive teaching and research experience including educational programs for banking employees and other practitioners.
Stefano is a member of the boards of numerous academic and industry journals related to banking and finance as well as academic boards for Ph.D. defenses. His research interests belong to the spheres of brokerage Economics with emphasis on new financial intermediation models, risk management, the principles of management and the production and distribution processes of intermediaries; management of the main business areas of financial intermediaries and organizational implications, with particular reference to the methods of value creation.
He was invited speaker at numerous conferences, published papers in leading journals and authored books in his knowledge domain. Currently, he is a member of the Italian Academy of Business Economics and a member of the Association of Teachers of Economics of Banking and Financial Markets.
We are delighted that this prominent Italian researcher enhanced our editorial team with his subject- and region-related expertise.