A collection of papers on board size and composition (Updated June 21, 2023)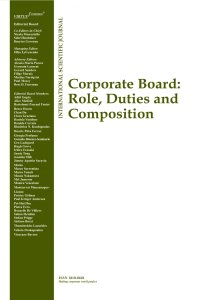 The editorial team of the publishing house "Virtus Interpress" has updated the collection of papers published in Corporate Board: Role, Duties and Composition journal during last few years dedicated to the topic of board size and composition.
We hope that the below-mentioned collection of papers will be useful both for the scholars and practitioners.
Follow the link to find more collections.