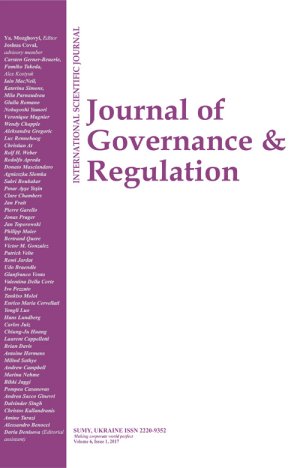 A DISCUSSION PAPER FOR EMERGING MARKETS: THE ROLE OF IMF AND THE WORLD BANK
Download This Article
Edmundo R. Lizarzaburu
, Anastasios Moysidis, Julio Quispe Salquero
Abstract
While both the World Bank and International Monetary Fund, are two separate entities, often not clear the role of each of them is therefore that this paper seeks to consolidate diverse information reviewed from both entities with the purpose of being able to understand the functioning and scope of each of these important institutions that have had successes and setbacks and ultimately have an active role in global finance and economy, despite the many detractors who are at levels world.
There is an anecdote which is worth mentioning. "John Maynard Keynes, recognized at the inaugural meeting of the International Monetary Fund was confused by the names he thought the Fund should be called a bank, and the World Bank should be called a bottom. Confusion has reigned ever since. The Bank and the IMF are two intergovernmental pillars supporting the structure of economic and financial world".
The fundamental difference between the two is understood as: the Bank institution primarily for the development, while the IMF is a cooperative institution that seeks to maintain an orderly system of payments and receipts between nations.
The manner followed to choose the head of each organization has a different procedure, but the important thing is that in the next few years, several countries such as Brazil, India have more active participation and Latin America as a group may perhaps lead some of them.
Keywords: International Monetary Fund, World Bank, Funding, Cooperation, Differences
How to cite this paper: Lizarzaburu, E. R., Moysidis, A. & Salquero, J. Q. (2012). A discussion paper for emerging markets: The role of IMF and the World Bank. Journal of Governance and Regulation, 1(3-1), 89-92. https://doi.org/10.22495/jgr_v1_i3_c1_p2