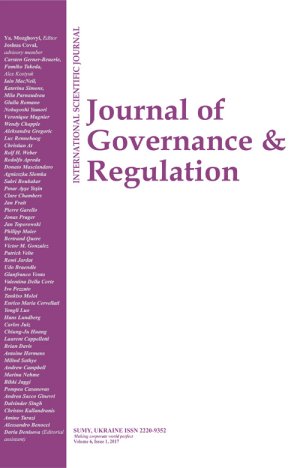 BACKGROUND TO THE FOUNDATIONS OF BUSINESS ETHICS AS A UNIVERSITY COURSE: A SOUTH AFRICAN PERSPECTIVE
Download This Article
Dave Lubbe, Nandi Lubbe
Abstract
In this article on the background of business ethics and business ethics education, the following important questions, discussions and issues will be addressed:
Firstly, a brief overview on the development of philosophy will be provided since business ethics can be viewed as a subdivision of philosophy. An exposition of how business ethics links with philosophy will (among others) be provided. Due to the fact that this article largely concentrates on the accountancy and auditing professions, referral will also briefly be made to how the so-called "professional ethics" of the concerned professions fit into the comprehensive discipline of philosophy.
The second aspect to be addressed will be regarding one of the main challenges in presenting business ethics courses, namely to keep the subject pragmatic and practically applicable – which may be difficult, possibly due to the discipline's development from philosophy. If the pragmatic and practical focus is not maintained, business ethics may result in a mere philosophical and theoretical course that has little to do with ethical challenges encountered in the real accountancy profession and business world. Reasons are mentioned that may result in business ethics courses being irrelevant and impractical and therefore possible solutions to this problem are also suggested. Other challenges that may prevent lecturers from presenting business ethics courses in an optimal manner are also briefly discussed in this section.
Key Words: Business Ethics, Higher Education, Professional Ethics
How to cite this paper: Lubbe, N., & Lubbe, D. (2015). Background to the foundations of business ethics as a university course: A South African perspective. Journal of Governance and Regulation, 4(1-1), 141-153. https://doi.org/10.22495/jgr_v4_i1_c1_p5