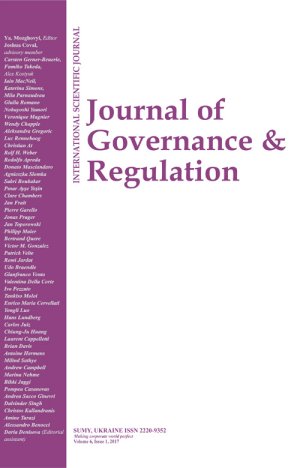 BALANCING THE BUDGET: CAN THE SWISS DEBT BRAKE END ENDLESS U.S. DEFICITS?
Download This Article

This work is licensed under a Creative Commons Attribution-NonCommercial 4.0 International License.
Abstract
The United States is the world's leading issuer of treasury bonds, and according to current forecasts there is no end in sight to annual budget deficits. Evidence strongly suggests that persistent deficits are closely associated with depressed growth, raising the possibility that a permanent end to U.S. deficits would permanently increase the country's economic growth. However, with nearly a half-century long, almost unbroken line of deficits it is unlikely that Congress will rise to the occasion and end borrowing on its own. Suggesting that the United States needs budget-balancing regulations, possibly at the constitutional level, this paper explores two types of balanced-budget measures: deficit-elimination and debt-capping.
Keywords: Budget Deficit, US Treasury Bonds, Budget-Balancing Regulation, Budget Deficit Elimination, Debt-Capping
How to cite this paper: Larson, S. (2016). Balancing the budget: can the Swiss debt brake end endless U.S. deficits? Journal of Governance and Regulation, 5(4), 99-105. https://doi.org/10.22495/jgr_v5_i4_p9